April 21, 2022 at 4:04 PM
Spanish Prime Minister Pedro Sanchez expressed his shock and said he was deeply moved after seeing first-hand the situation in the town of Borodyanka, on the outskirts of Kiev, during a joint visit with Danish Prime Minister Mette Frederiksen on Thursday.
"It is distressing to see the horrors and atrocities of Putin's war on the streets of Borodyanka. We will not abandon the Ukrainian people," Sanchez tweeted. The head of the Madrid government and Frederiksen later met Ukrainian President Volodymyr Zelensky.
Conmovido al comprobar en las calles de Borodyanka el horror y las atrocidades de la guerra de Putin.

No dejaremos solo al pueblo ucraniano. pic.twitter.com/OfEIa9oOTC

— Pedro Sánchez (@sanchezcastejon) April 21, 2022
Coinciding with the visit of the two European leaders, Ukrainian sources announced on Thursday the discovery of two further mass graves in Borodyanka. According to the Ukrainian side, some of the victims found in the grave showed signs of torture.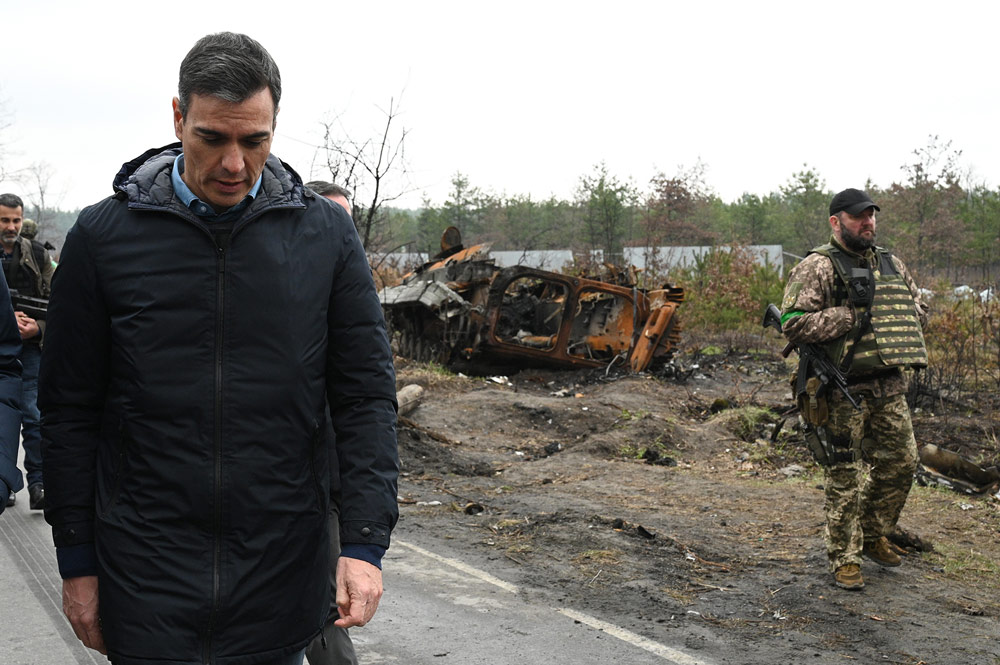 After meeting with President Volodymyr Zelenski, Pedro Sanchez announced that Spain will double its efforts to help Ukraine, both on a military and humanitarian level.
In this sense, the head of the Spanish government said that Spain is sending 200 tons of military equipment to Kiev on board the Navy ship Ysabel, which is already sailing to Poland with the aid in its holds. It will be, he said, the largest contribution made by Spain to date.
Largest shipment made to date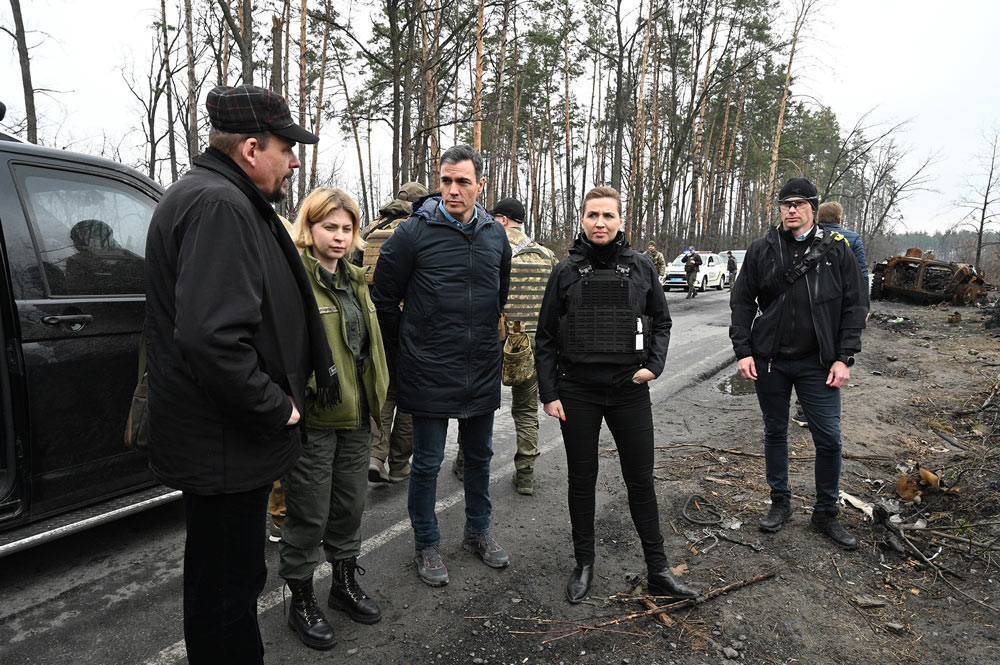 "On a military level, I want to announce that a new shipment of military equipment is already on its way to Ukraine. A ship left today with 200 tons of ammunition and other material. It is the largest shipment of material made to date, more than double what that we have sent so far," emphasized the prime minister.
Especialmente emocionado al constatar la fortaleza del presidente @ZelenskyyUa y, con él, la de todo el pueblo de Ucrania. pic.twitter.com/fRbSBGSb9Y

— Pedro Sánchez (@sanchezcastejon) April 21, 2022
In addition, Sanchez confirmed that Spain will continue to provide "financial support to Ukraine" and also that it will work so that the Russian "crimes do not go unpunished."
"After seeing the atrocities committed in Bodoryanka, it is imperative to fight against impunity. These atrocities cannot go unpunished. We are going to ask the International Tribunal to prosecute and investigate these war crimes," he stressed.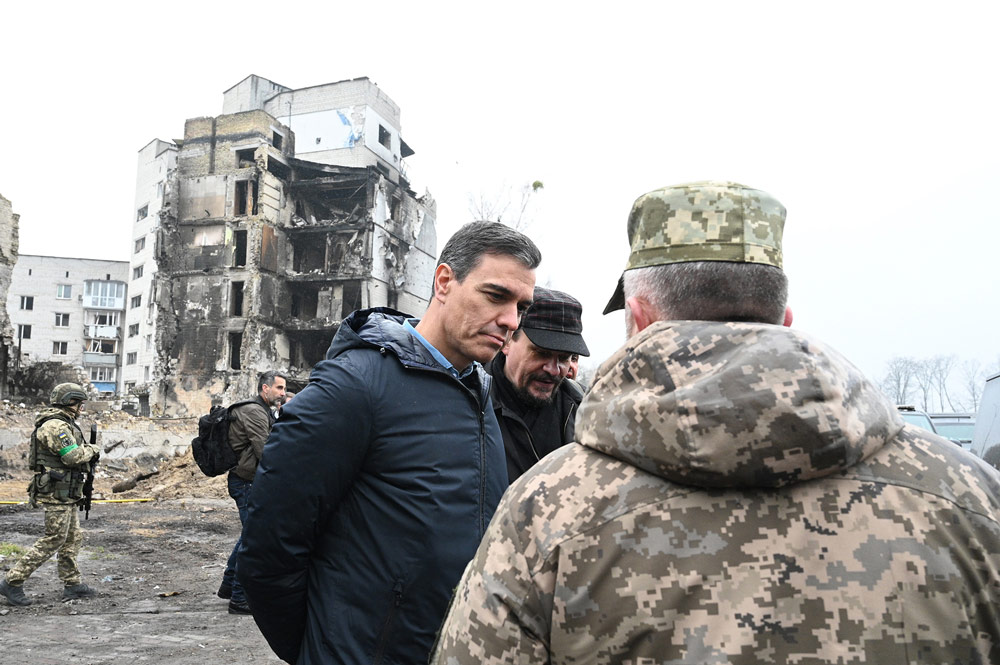 Likewise, the head of the Madrid government announced the reopening of the Spanish embassy in Kiev, which had been closed since February 25.