More than 800 people have illegally entered the Spanish North African exclave of Melilla within a 24-hour period, according to official figures.
A total of about 3,700 people had tried to climb over the 6-metre-high border fences from Morocco, the government in Madrid announced.
Despite fierce resistance from border officials, 491 migrants had managed to do so on Wednesday - with a further 350 doing so on Thursday - by using what the authorities in Madrid described as "extreme force."
They characterized the situation as a "crisis of major proportions."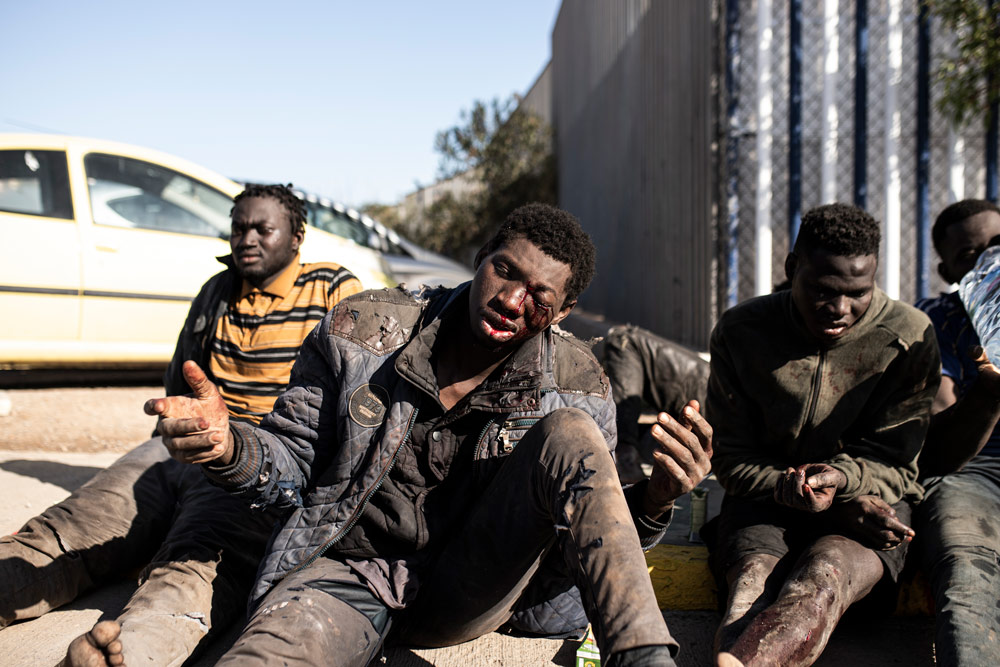 A total of 43 Spanish Civil Guard officers were injured, some seriously, in the two breaches, both of which took place early in the morning. They are being treated in hospital in Melilla.
The migrants "used extreme violence, throwing stones and using metal hooks and sticks against the security forces," the Spanish Interior Ministry's office in Melilla said. Several migrants were also injured, according to media reports.
'Greater crisis than ever before'
Government spokeswoman Isabel Rodríguez spoke of a "crisis of greater proportions than ever before in Melilla" and of a "worrying situation."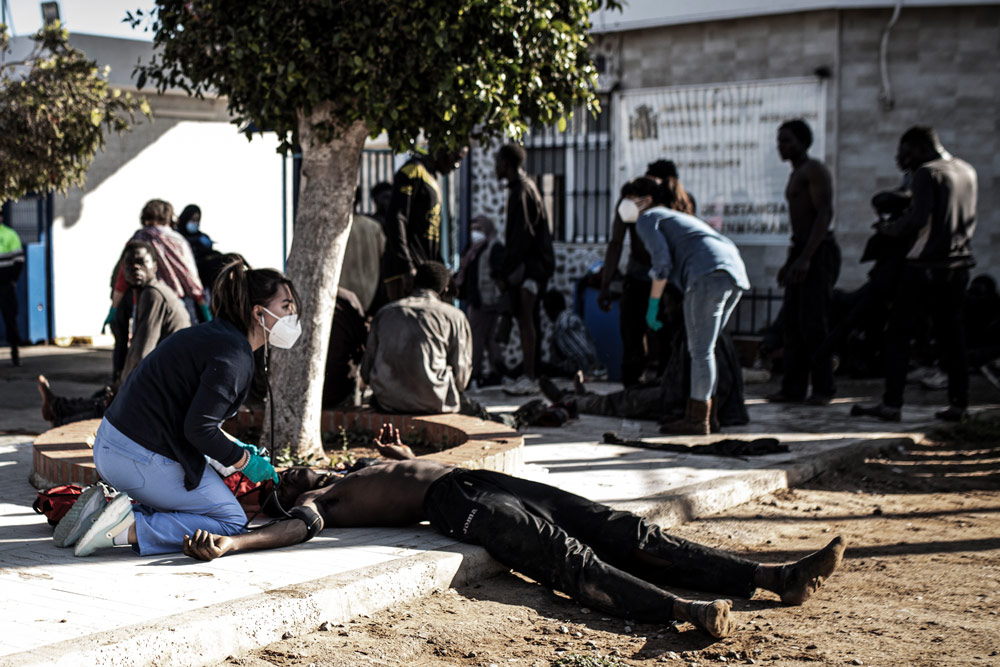 She added that security measures were being stepped up.
Prime Minister Pedro Sánchez said he wants to discuss the issue with European partners. "We are, after all, the southern border of Europe," Rodríguez said.
Sánchez, meanwhile, wrote on Twitter that he had spoken with Melilla's head of government, Eduardo de Castro, "to assure him of the full support and solidarity of the Spanish government."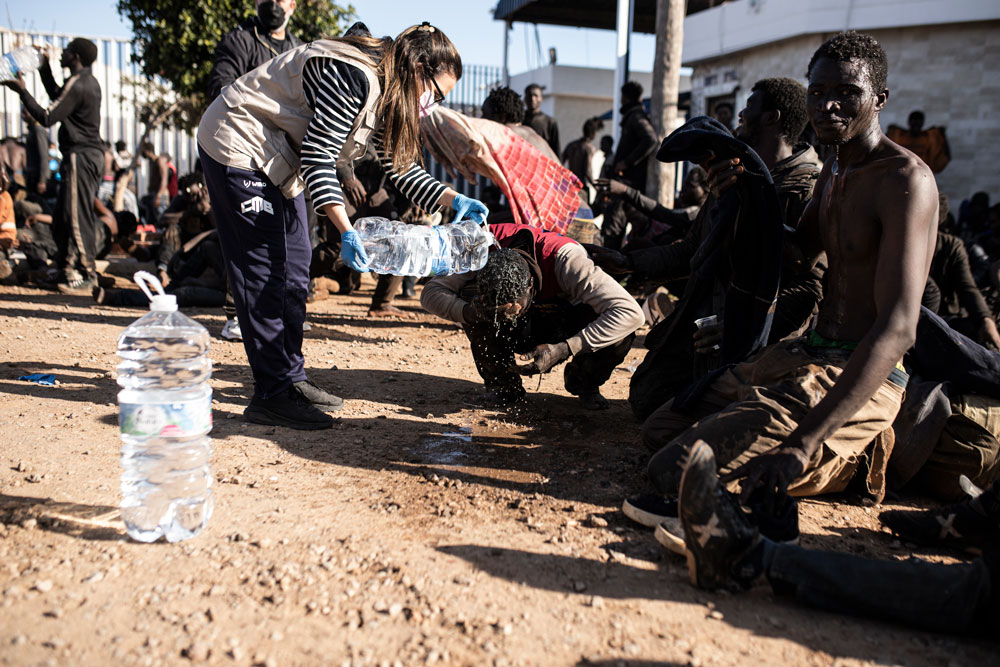 Two Spanish cities in North Africa
Although Morocco gained independence from France and Spain in 1956, Spain continues to have two small territories there, the autonomous cities of Ceuta on the Strait of Gibraltar and Melilla, 250 kilometres to the east. Both are claimed by Morocco.
Tens of thousands of people, mainly from sub-Saharan countries, are waiting by their borders for an opportunity to enter the EU.