January 19, 2022 at 10:48 AM
At least six residents died of smoke inhalation in a fire at a home for the elderly in the Spanish city of Moncada (Valencian Community) early on Wednesday.
About 20 other people, including several firefighters, suffered injury after inhaling the toxic fumes.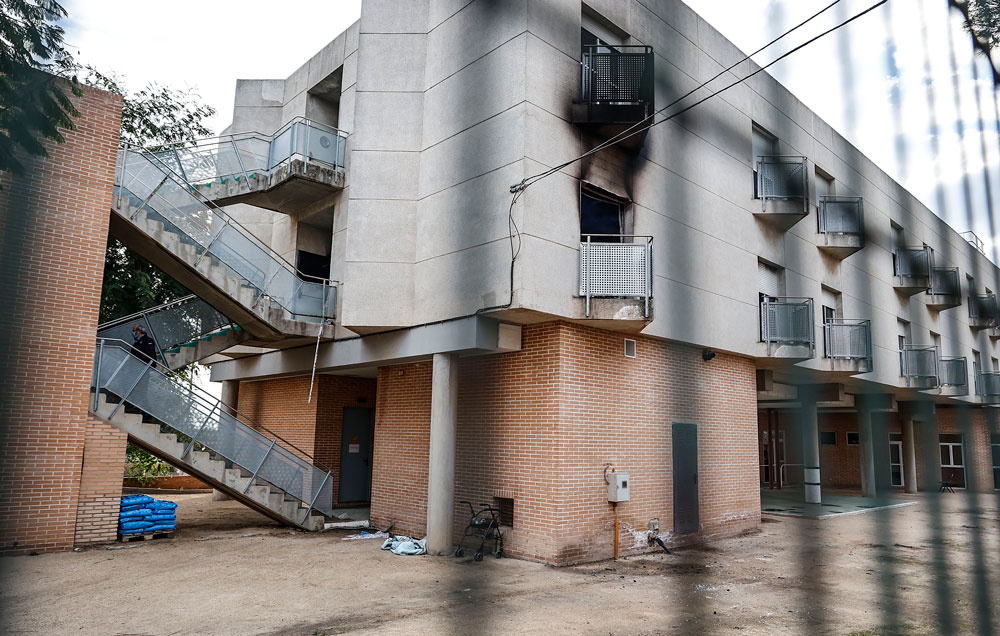 The main entrance of the nursing home, following a fire left at least six people dead. Photo: Rober Solsona/dpa.
Three of the residents of the old people's home were in critical condition and the death toll could still rise, authorities in the autonomous community of Valencia said.
The fire brigade, which was on the scene with a large contingent, was able to rescue 25 people.
The fire was discovered shortly before midnight late on Tuesday. It was probably caused by an electrical short circuit in a device for medical oxygen.