Life expectancy in the European Union in 2021 was still below pre-Covid-19 pandemic levels, the EU's statistics office reported on Friday.
Eurostat reported preliminary data for 2021 that showed Covid-19 had "a negative effect with life expectancy at birth declining in almost half the EU Member States," in a year-to-year comparison to 2020.
Eurostat reported the worst declines in life expectancy in Slovakia and Bulgaria with decreases of -2.2 years, followed by Latvia at -2.1 years and Estonia at -2.0 years, compared to 2020.
In a second data comparison to 2019, before the outbreak of Covid-19 in Europe, Luxembourg was the only EU member state to see life expectancy increase at +0.1 years, Eurostat reported.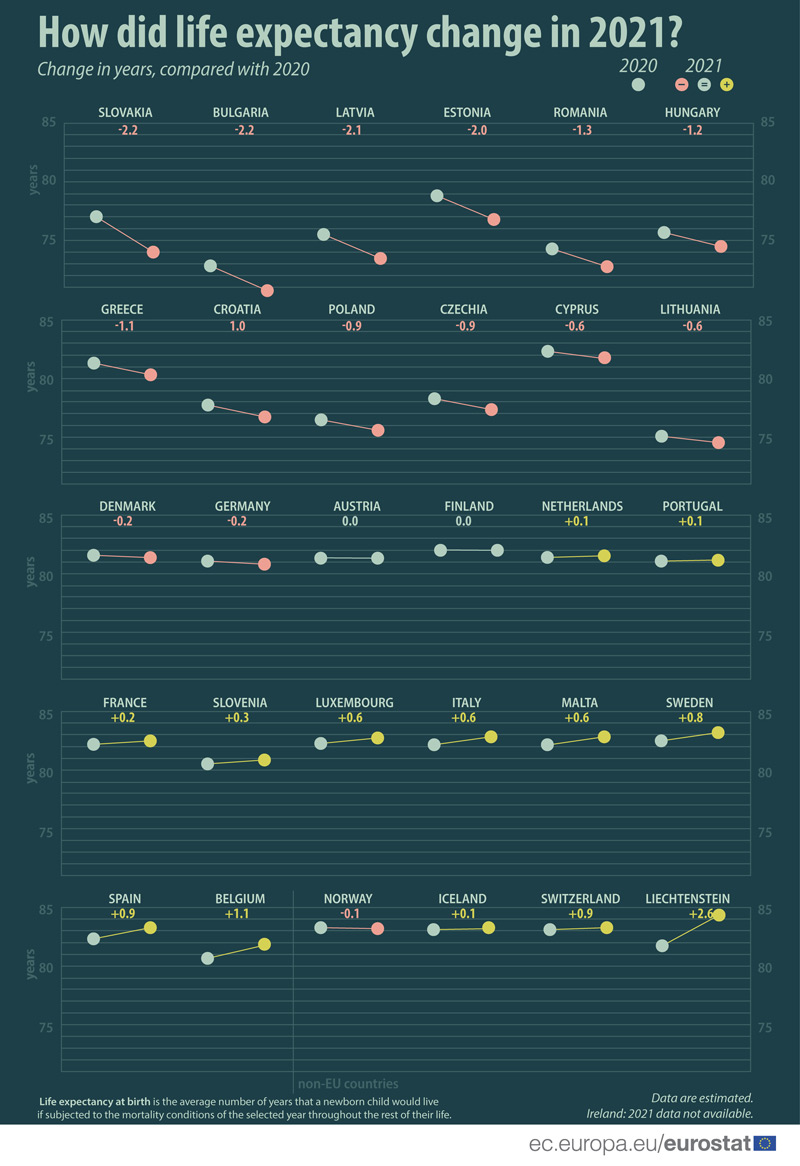 In the same pre-pandemic comparison between 2019 and 2021, Eurostat found no changes in life expectancy in Malta and Sweden but life expectancy is still negative for all other EU member states.
Expectancy at birth
The pre-pandemic data comparison shows life expectancy declined the worst in Bulgaria at -3.7 years, Slovakia at -3.0 years and Romania at -2.7 years, according to Eurostat data.
The EU statistics office defines life expectancy at birth as the average number of years that a newborn child would live if subjected to current mortality conditions for the entirety of their lifetime.