November 22, 2021 at 6:21 PM
Pablo Casado, leader of the right-wing opposition Popular Party (PP), has been the protagonist of a controversy after it was known that he attended a Catholic mass in memory of the dictator Francisco Franco on Saturday in the cathedral of Granada, in the Andalusian region.
The presence of the politician was announced on social networks by another attendee of the mass, who was photographed with the president of the PP outside the church. The religious act was celebrated on November 20, the anniversary of the death of the last Spanish dictator.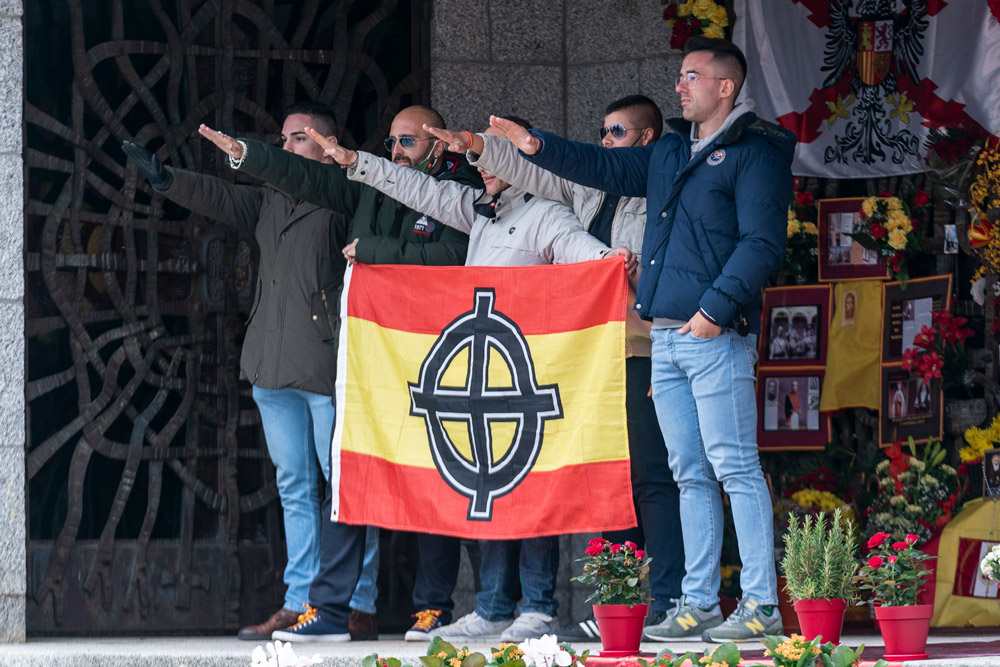 People perform the fascist salute in front of the pantheon of the Franco family, at the cemetery of Mingorrubio, on the 46th anniversary of his death. Photo: A. Pérez Meca/dpa.
November 20 in Spain is usually a date on which Franco's followers and some nostalgic for his regime hold events to glorify the figure of the dictator.
Pablo Casado's attendance at the act in memory of the dictator has been described as "irresponsible" by the spokesman for the ruling Socialist Party (PSOE) in the lower house of Parliament, Héctor Gómez. Other left-wing parties, among them the partner party of the PSOE in the government, Unidas Podemos (United We Can), also demanded explanations from the leader of the PP for attending the mass.
For its part, the PP, the main Spanish opposition party, says that everything was the result of chance. According to their account of the events, Casado was in Granada to participate in the Andalusian PP Conference and went to mass without knowing that in the religious act they were going to pray for Franco's soul.
Franco Foundation
According to the PP, Casado did not go to a mass in honor of Franco but went "to mass with his family," just as he does every weekend.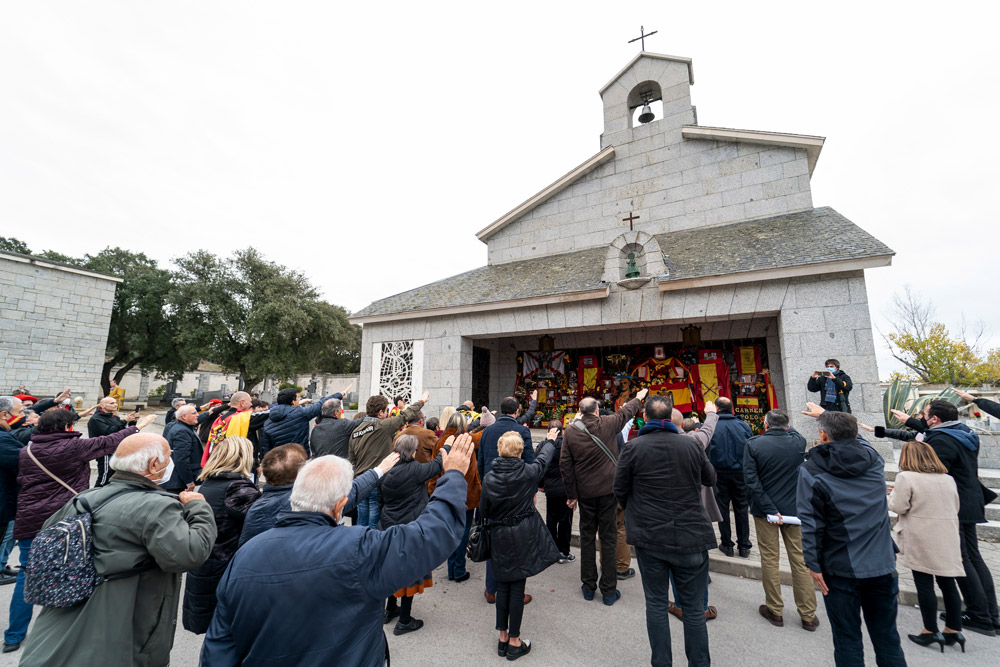 People in front of the pantheon of the Franco family, at the cemetery of Mingorrubio, on the 46th anniversary of the dictator's death. Photo: A. Pérez Meca/dpa.
To culminate the bizarre case, the Francisco Franco Foundation entered the scene on Monday. This foundation, which the Spanish left-wing parties want to see outlawed, issued a statement to thank Casado for attending mass "for the soul of an exemplary Christian like Francisco Franco Bahamonde."
COMUNICADO SOBRE LA PRESENCIA DE PABLO CASADO EN LA MISA POR FRANCISCO FRANCOhttps://t.co/ZMWLoXxjDZ a través de @fnffranco #fnff #comunicado

— Fundación F. Franco (@FNFFranco) November 22, 2021
The Francisco Franco Foundation clarified that it did not "specifically" invite the leader of the PP to the mass for Franco. But they said they hope that "this type of news will serve to normalize" all the "activities, calls, events and demands" that the foundation carries out.