March 10, 2022 at 3:53 PM
The Government of Spain launched a new and swift mechanism to provide protection to Ukrainian refugees arriving in the country.
According to a press release from the Ministry of the Interior, since Thursday 10 March displaced people from Ukraine who arrive in Spain can "request and easily access" temporary protection as well as all the rights associated with this figure, such as residence and work permits.
On Wednesday, the Minister of the Interior, Fernando Grande-Marlaska, and the Minister of Inclusion, Social Security and Migration, Jose Luis Escriva, signed the order that regulates this procedure for the recognition of temporary protection. From now on, Ukrainian refugees will be able to request temporary protection from National Police stations (Policia Nacional) throughout the entire national territory, as well as at authorized reception centers.
Applicants must go to these authorized points, where National Police officials will take their identification data and other elements. Later, they will be issued a receipt accrediting their application for protection, which will also include an assigned Spanish foreigner identification number (NIE).
According to the Ministry of the Interior, the police will work with the help of translators to carry out these procedures.
Decision in 24 hours
The applications will be processed by the Asylum and Refuge Office of the Ministry of the Interior and resolved within a maximum period of 24 hours. Decisions will include residence authorization and, in the case of applicants of legal age, work authorization.
The order establishes that decisions will be notified to the applicant electronically whenever possible, by post or through a personal appointment before police stations or immigration offices.
The Spanish Government thus complies with the agreement reached on March 4 by the Council of Ministers of the Interior of the European Union. At that meeting, the ministers of the 27 member states agreed for the first time in history to apply the Temporary Protection Directive.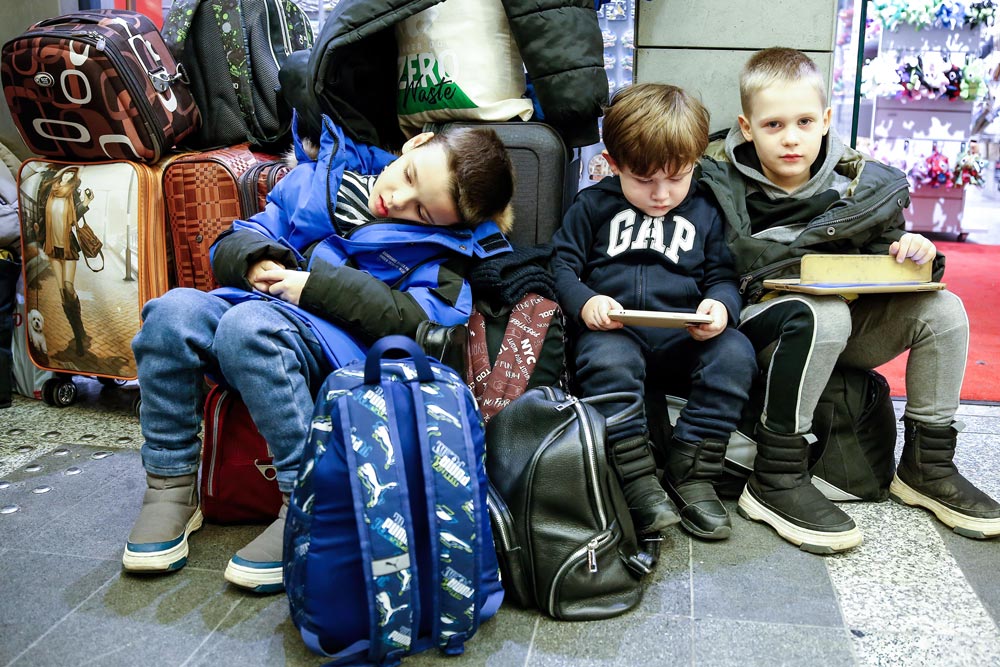 Not only for Ukrainian nationals
The Spanish Council of Ministers agreed on Tuesday to expand the scope of this Directive: not only Ukrainian nationals, but also legal residents in that country will be able to access temporary protection through the mechanism enabled by the Ministry of the Interior.
Ukrainians who were in Spain in an irregular situation prior to the Russian invasion may also apply for protection.
Temporary protection may be denied, among other reasons, if it is verified that the applicant may pose a risk to national security.