October 22, 2021 at 5:32 PM
Foreign nationals residing in Spain often wonder about the validity of their driving license and the need to exchange it for a Spanish one.
It is convenient to know the regulations well, because the requirements are not the same depending on whether the driver's country of origin is a member state of the European Union (EU) or not.
The recent withdrawal of the United Kingdom (UK) from the EU has also led to a change in the rules for British citizens.
In this article we are going to clarify doubts related to driving in Spain and the change of driving licenses.
To do this, we will begin by answering the first of the questions listed at the beginning of the text. Can I drive in Spain with the driving license of my country of origin?
EU citizens
According to the Spanish Traffic Authority (Dirección General de Tráfico, DGT), driving licenses issued in any member state of the European Union and the European Economic Area (EEA, includes EU countries plus Iceland, Liechtenstein, Norway) are valid for driving in Spain as long as they are in force for driving the same categories of vehicles marked on the license.
In these cases, the only caveat is that the minimum age required to drive will correspond to that required in Spain.
In summary, if you come to Spain as a tourist or have just moved to live from one of these European countries, you can use your home country's driving license within the period of its validity as long as you have the minimum age allowed in Spain to get the driving license, which is 18 years.
The exchange of EU and EEA driving licenses while you have your valid license, is completely voluntary.
But once they have expired, they must be renewed.
The renewal of EU and EEA permits must always be done in the country in which you have your residence. In Spain, the driving license you have will be exchanged for an equivalent Spanish driving license, says the DGT.
When you finish the process, your original driving license will be withdrawn and you will be given a provisional license. In about a month and a half you will have your final permit. You do not have to worry about visiting the Traffic Headquarters of your province, because the document will be sent to your home by postal mail.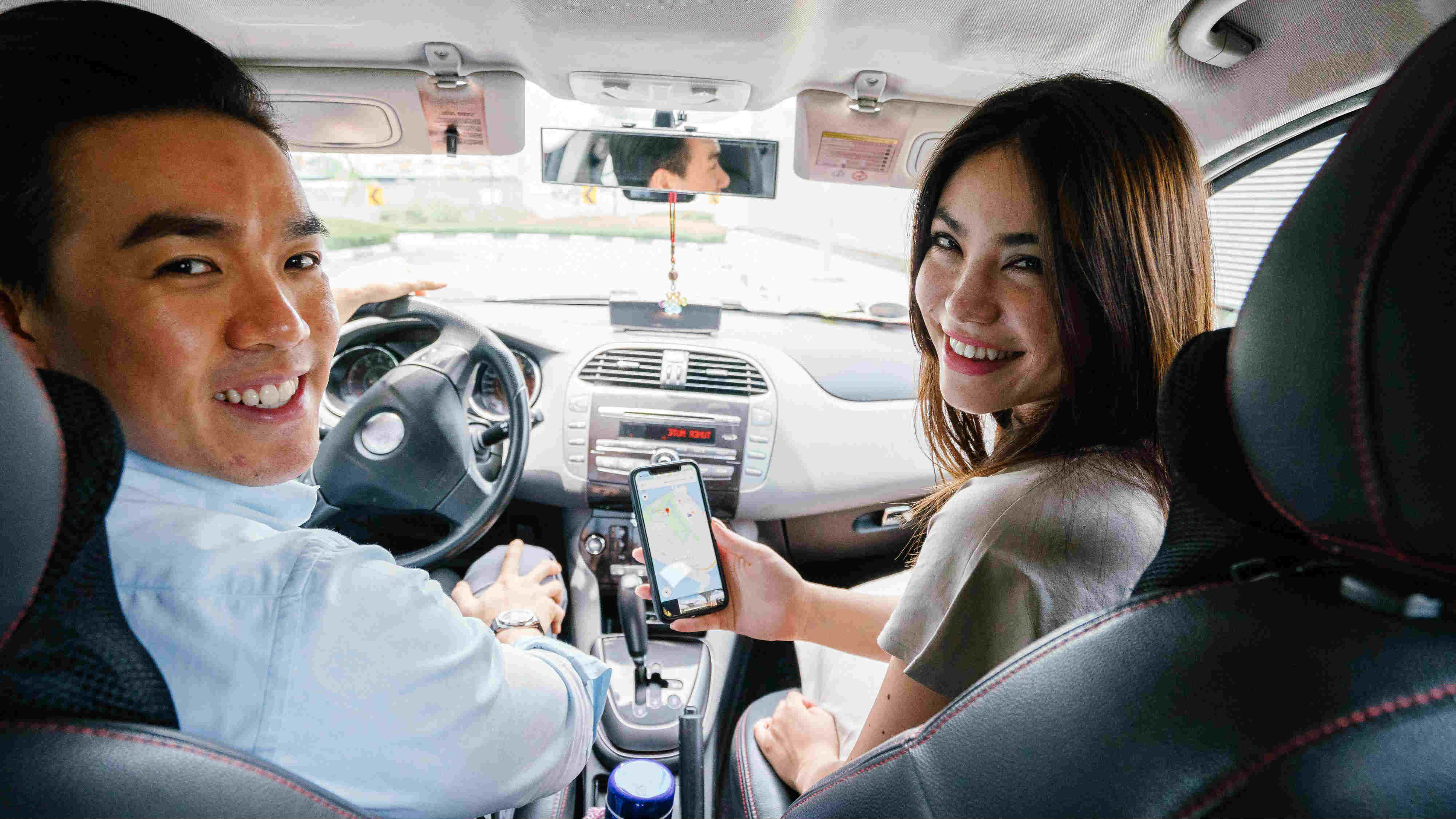 Photo: Pexels.
Third countries, including the UK
But beware, because the regulation is different if you come to Spain from a so-called 'third country', that is, from outside the EU or the EEA.
As a general rule, for short stays or tourist visits your driving license from a third country will be valid. But if you acquire residency in Spain, you will only be able to use it for a maximum period of six months, counted from the day when you acquired the residence.
Therefore, if you come from a third country and become a Spanish resident, you will have half a year to exchange your license if you want to continue driving in Spain.
In other words, driving licenses issued by countries that have ratified the Geneva or Vienna Road Traffic Conventions are valid for visiting Spain as a tourist as long as they are in force. But if the holder moves to Spain, the license will be valid for only six months.
After that period foreign driving licenses must be exchanged for a Spanish license.
The Spanish traffic authorities specifically warn that, with the exit of the UK from the EU due to Brexit, British driving licenses are no longer valid to drive in Spain as of 31 December 2020.
Therefore, if you are a British citizen residing in Spain and want to continue driving on our roads, you must change, renew or replace your UK license with a Spanish one.
According to the DGT, licenses from the UK will only be valid for driving in Spain until 31 October 2021. British citizens residing in Spain must exchange, renew or replace their UK license for the Spanish equivalent in order to continue driving.
With which countries does Spain allow exchange of driving licenses?
Now comes the worst case scenario.
The worst news about this whole bureaucratic mess is that not all countries have signed an agreement with Spain to exchange driving licenses, so some foreign nationals cannot do it and they will have to obtain a new license.
And yes, in this case you must prove that you meet all the conditions and pass the driving test.
If your permit is not from the EU, EEA (Iceland, Liechtenstein and Norway) or Andorra, Switzerland and Monaco, and your country does not appear in the list of countries with an agreement, you cannot exchange your permit. You will have to obtain a new permit.
You can consult the list of countries with which Spain has an agreement to exchange driving licenses safely, on the website of the Spanish Traffic Authorities HERE.
BEWARE IF YOU OBTAIN THE LICENSE IN YOUR HOME COUNTRY WHILE YOU LIVE IN SPAIN
The Spanish Traffic Authorities emphasize that driving licenses that have been obtained in the country of origin while already residing in Spain will not be exchangeable.
In the case of the Republic of Korea, the date of obtaining the permit may be later than that of legal residence, says the DGT.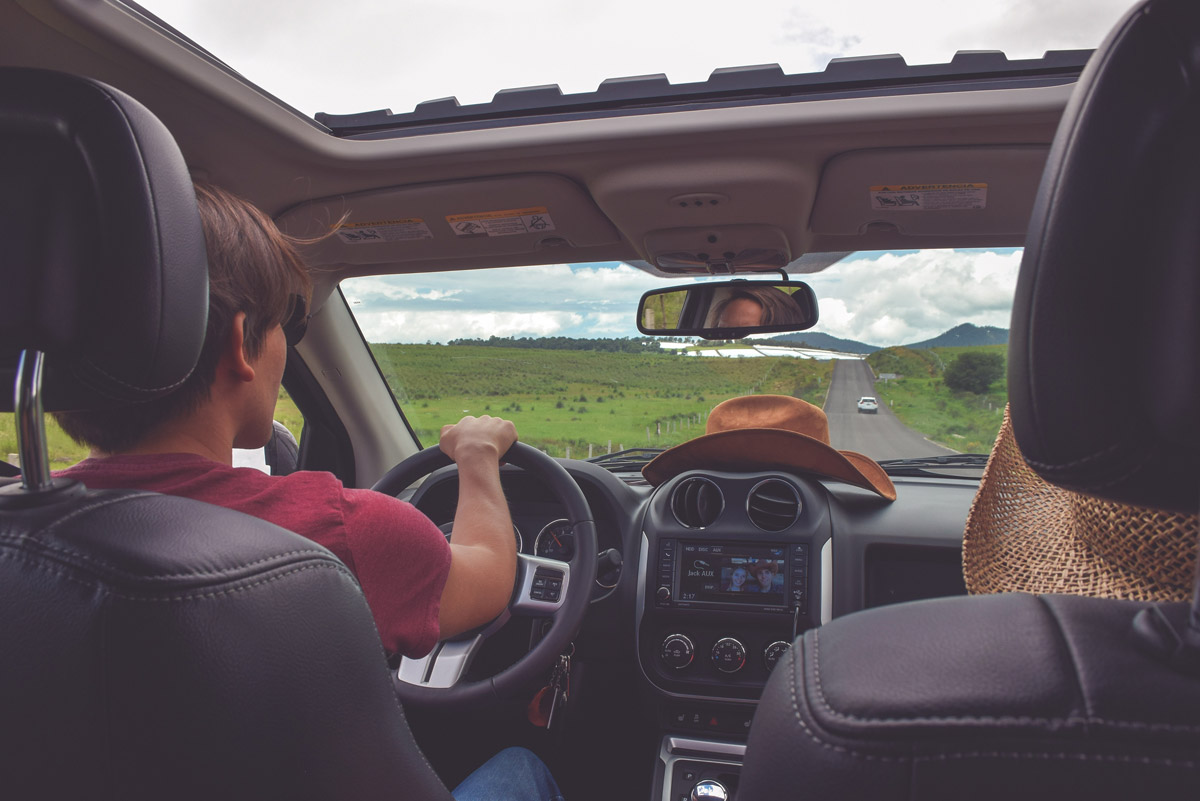 Photo: Unsplash.
What do I need to exchange my driving license in Spain?
The first thing you should do is make an appointment in advance at any Traffic office. Make sure you request the option 'Canjes de permisos de conduccion' (Driving license exchanges).
You can safely request an appointment on the DGT website HERE
You can safely access the DGT page to see the existing traffic offices in each province HERE
DOCUMENTS NEEDED
To exchange your permit you will have to provide the following documents:
Exchange request completed on an official form, which includes a declaration of not being deprived by judicial resolution of the right to drive and of not possessing another EU or EEA permit of the same class as the one requested or that has been restricted, suspended or canceled.
Valid foreign driving license to be exchanged.
Identification: DNI, residence card, or valid passport.
Proof that you were not residing in Spain when the permit to exchange was obtained:
Psychophysical aptitude report, issued by an authorized Driver Recognition Center.
Proof of having paid the corresponding fee, depending on whether the exchange requires a test or not:

Fee 2.3 for exchanges that do not require additional testing. In general, if the license to be exchanged only includes authorization to drive type A and B vehicles - motorcycles, cars and light vehicles.
Fee 2.1 for exchanges that require additional proof. In general, those permits that include authorizations to drive type C and D vehicles - trucks and buses.

A photograph of 32 x26 mm. in color and with a plain background, taken from the front with the head uncovered and without dark glasses or any other garment that may prevent or hinder your identification.

If your hair is covered because of your religion, photographs with a veil will be accepted, but the oval of the face must appear completely uncovered from the hairline to the chin, so that it does not impede or hinder your identification.

If the country of issue is Argentina, you must provide a Certificate of Legality and Antiquity of your driving license.

This document must be requested in Argentina in the municipality where you obtained the driving license and then legalize it and apostille it by a notary with the Apostille of The Hague, which is a seal that certifies the authenticity of the document.

Photo: Pixabay.
The costs of the procedure
The exchange and subsequent issuance of the Spanish driving license with the homologation of all the driving authorizations that you had on your original license requires the payment of the following fees:
For license exchanges that do not require to undergo tests, in general permits that only include authorizations to drive type A1, A, B, B + E vehicles - Motorcycles, cars and light vehicles: Fee 2.3 (28.58 euros).
For license exchanges that require to undergo tests, generally permits that include authorizations to drive type C or D vehicles - Trucks and Buses: Fee 2.1 (93.12 euros).
These rates entitle you to attend the tests twice. In case of failing both times, then you will have to pay the fee again.
Where and how to pay
The payment of the fees can be done online safely through the DGT website HERE
Another option is to do it in a bank attached to the public system of payment of fees and taxes. You can check the list HERE
You can also pay in person with a credit or debit card at the Traffic Office at the time of processing.
Remember that the DGT does not accept payment in cash at its offices.