February 15, 2022 at 10:16 AM
The Consumer Price Index (CPI) soared 6.1% in January in Spain, driven by the increase in fuel prices, particularly gasoline and diesel, but also by footwear and staple foods such as meat, fruits and olive oil.
The sharp rise in year-on-year prices in January was confirmed on Tuesday by the National Institute of Statistics (INE), which had estimated an increase of 6%, one tenth less than the result now released.
January is usually a month of price moderation due to lower consumption after the Christmas sales campaign and the effect of sales, but this year it has not been like that.
Consumer prices thus add 11 months in a row above the 2% threshold set by the European Central Bank. And while January's result (6.1%) is four tenths lower than December's 6.5%, there are no signs that high inflation is going to moderate in the immediate future.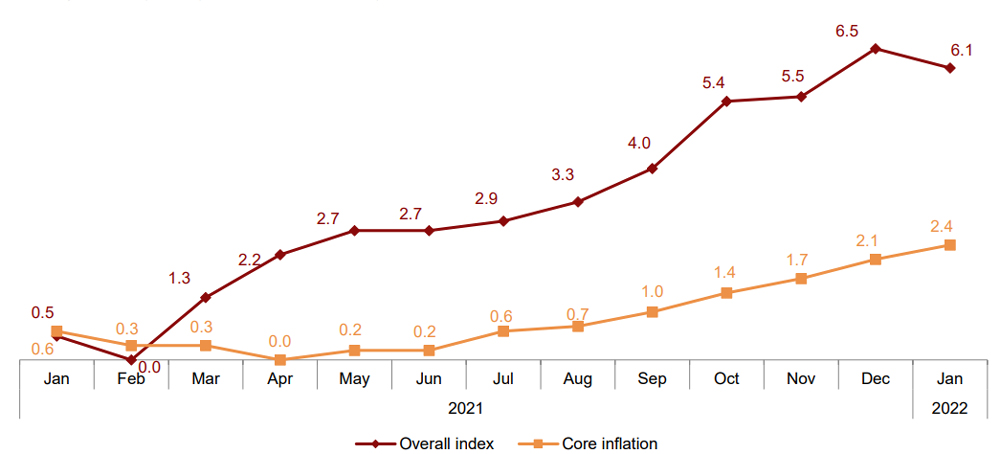 A good indicator of the high cost of living is core inflation, which does not take into account the price of fresh food or energy, which in January increased three tenths to 2.4%. It is its highest rate since October 2012.
Increase in clothing prices
According to the INE, the groups of consumer goods with the greatest positive influence on price increases were clothing and lace, with an increase of 3.7% and Transport, with an increase of 11.3% due to the strong rise in the prices of fuels and lubricants.
Men's clothing became 5% more expensive, and women's 4%.
In monthly terms, inflation in January was four tenths lower (-0.4%) than in December 2021, when it was 6.5%.
According to the INE, this slight decrease is explained by the decrease in electricity prices that occurred compared to January 2021.