August 13, 2019 at 3:59 PM
Singapore was the EU's 20th largest partner for imports of goods (1% of total extra-EU imports) and the 13th largest for EU exports of goods (2% of total extra-EU exports) in 2018.
According to data published by the statistical office of the European Union (Eurostat), between 2008 and 2018, the EU ran a trade surplus with Singapore (meaning that it exported more than it imported). This trade surplus was lowest in 2009 and 2010 at €6 billion.
In 2018, it peaked at €16 billion, with €37 billion worth of exports of goods from the EU to Singapore and €21 billion of imports from Singapore to the EU.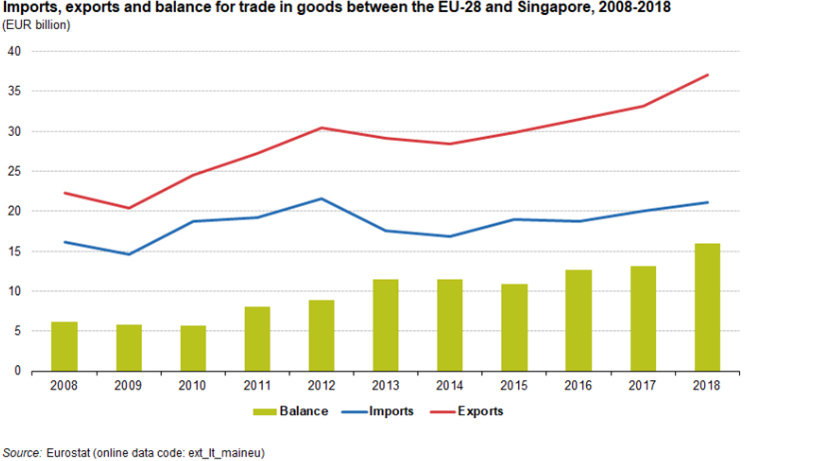 EU exports to Singapore were dominated by 'machinery and vehicles', 'chemicals' and 'other manufactured products', which together accounted for 79% of EU exports to Singapore. These categories dominated imports even more, making up 86% of EU imports from Singapore.
At a more detailed level, 'aircraft' were the EU's most exported product to Singapore, while 'organo-inorganic compounds' were the most imported product from Singapore.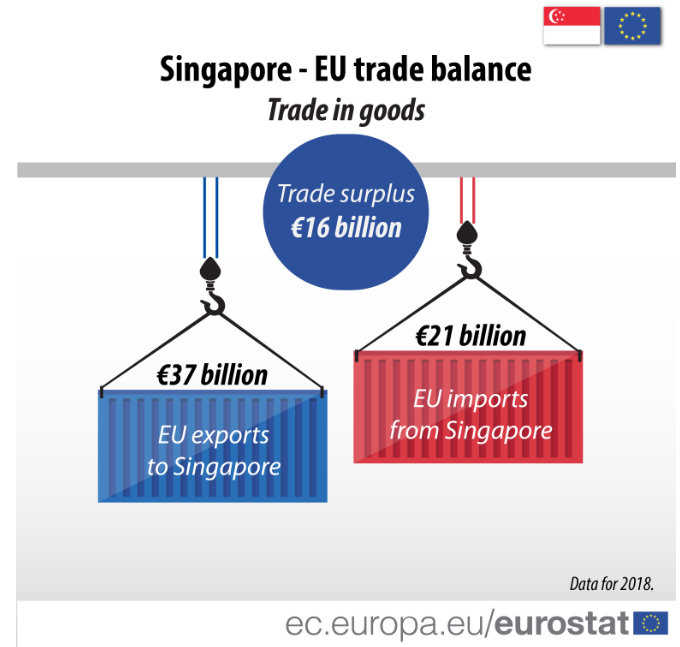 The main traders
Among the European Union Member States, Belgium was the largest importer of goods from Singapore (€5 billion), while France was the largest exporter to Singapore (€8 billion) in 2018.