October 27, 2020 at 9:48 AM
The Komi Republic is an ancient nation made up of people who, like the Finns, belong to a branch of the Finno-Ugric peoples and live in the northeastern part of European Russia.
The Komi people are very proud of their roots, their land and their identity. And they show it through their main hallmarks: language, art, national traditions, folklore, artisan products and their rich cuisine.
The cuisine of the Komi people includes some traditional products highly appreciated by the Finns and other Nordic peoples. For example reindeer meat, chicken, all kinds of berries, mushrooms, ocean fish, dairy products, tea, honey, bread and baked delicacies and a wide variety of drinks and spirits.
According to the Representation of the Komi Republic in St Petersburg, all these products are made today in an ecological and sustainable way. For this reason, and for the quality, the Komi are determined to export their delicacies to northern Europe. Their goal is to see them on the shelves of Scandinavian food stores in the near future.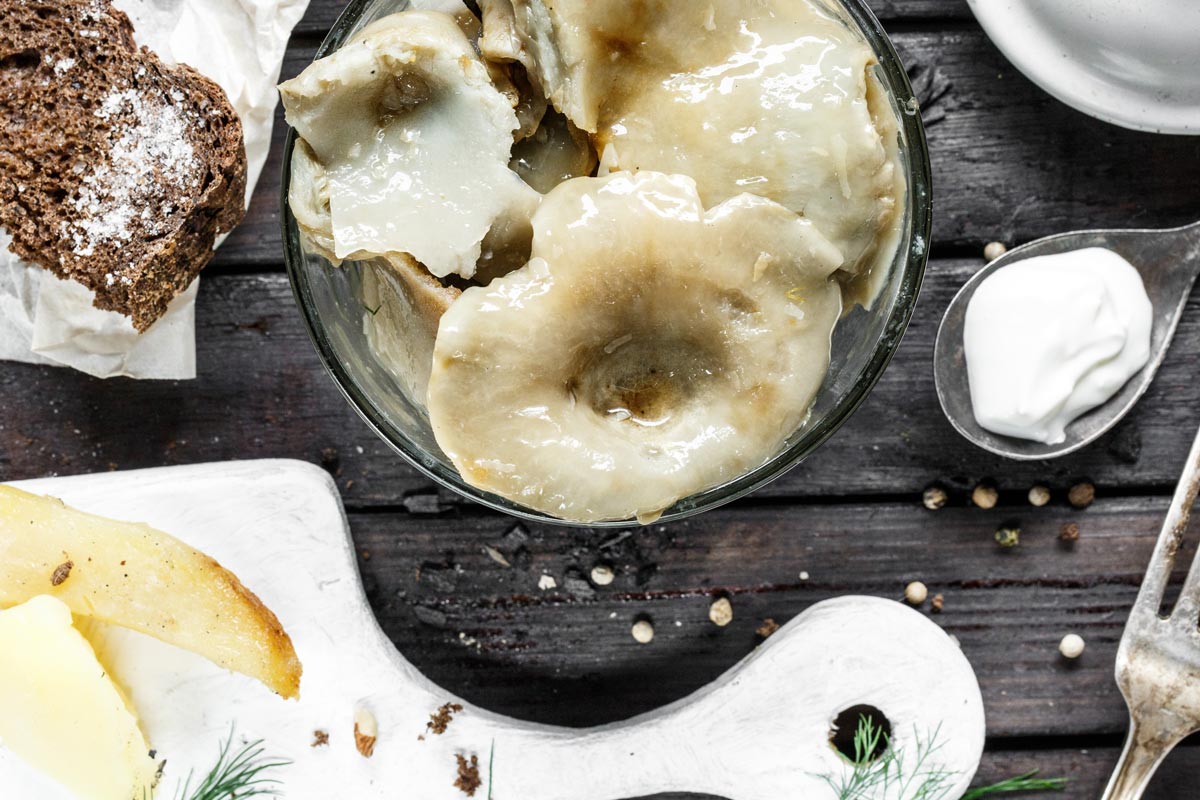 Increase variety
Arseny Sergeevich Usachev is a regional representative of the Komi Republic House of Commerce, which represents dozens of small and large companies in the food and beverage sector. In a videoconference, he explains why he thinks people in Finland will welcome their products:
"On the one hand, they are aimed at Finns, who surely will appreciate their quality and the organic way in which they are produced. On the other hand, we also hope that the Russian-speaking population will buy them, as it will surely remind them of their country of origin," he says.
In this sense, Arseny Sergeevich clarifies that they do not want to compete with Finnish products but rather increase the variety of food and beverages available in stores.
"We are not looking to compete with domestic producers: I have been to Finland many times and have tried many products of Finnish cuisine, which are of very high quality. We just intend to add something new and different, bring more variety and color into the shelves of local stores."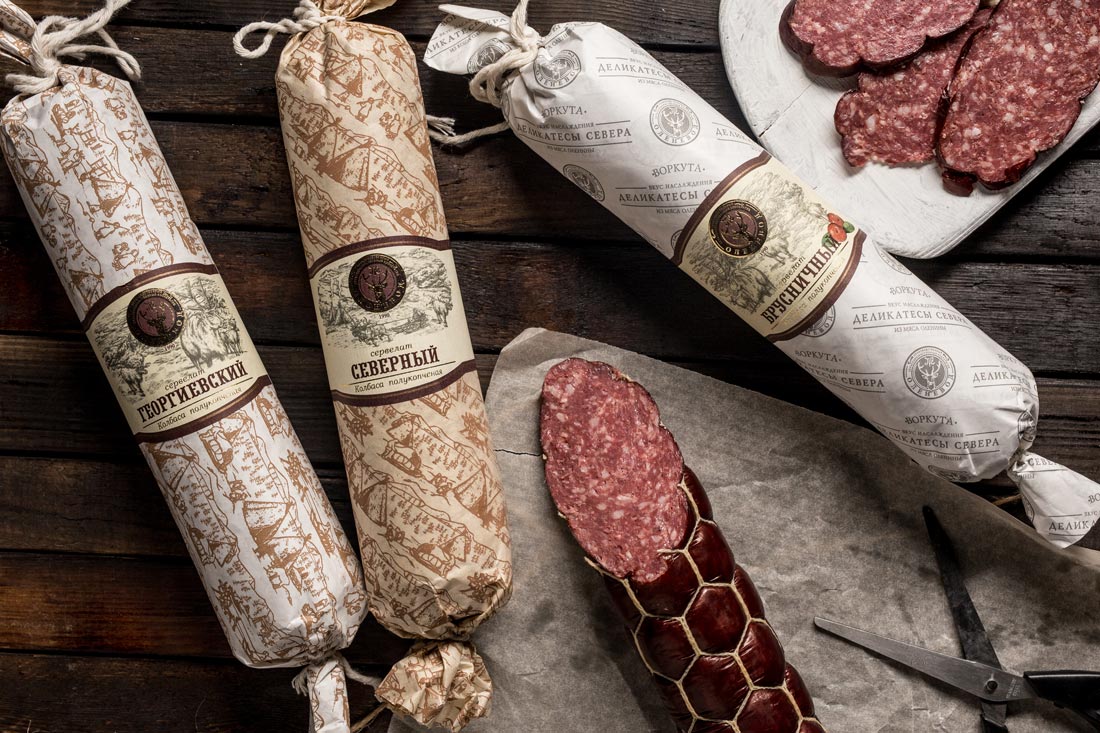 Meat from free animals
Arseny Sergeevich addresses the issue of organic production. For example, in the case of reindeer meat, which in the Komi Republic is produced according to the natural calendar and from free animals that migrate in nature and feed in the wild.
In this sense, the Komi-based production company Olenevod is the only one in Russia that has a quality certificate (called 'Vorkuta venison') confirming the protected origin of its products. The natural origin of the animals -explains Arseny- leaves a sweet aftertaste to the meat that differentiates it from competitors.
Something similar happens with the Zelenskaya poultry farm, which produces chicken meat with methods capable of processing up to 80%, which is one of the highest percentages in Russia. In this way, the chicken is used for consumption with hardly any waste generation.
The Zelenskaya farm produces, for example, smoked chicken wings, thighs, hearts (a mythical gourmet snack) and eggs. Some of its most famous brands are 'Amber' chicken fillets and the cooked or smoked sausages 'Ugor' and 'Syktyvdinskaya'.
The company Baikal is also very famous in Russia for its traditional ocean and river fish - for example navaga, wild boar, pyzhian, omul, vendace, peled -, harvested in cold waters. That is why it is fattier and therefore more effective in helping to preserve body heat.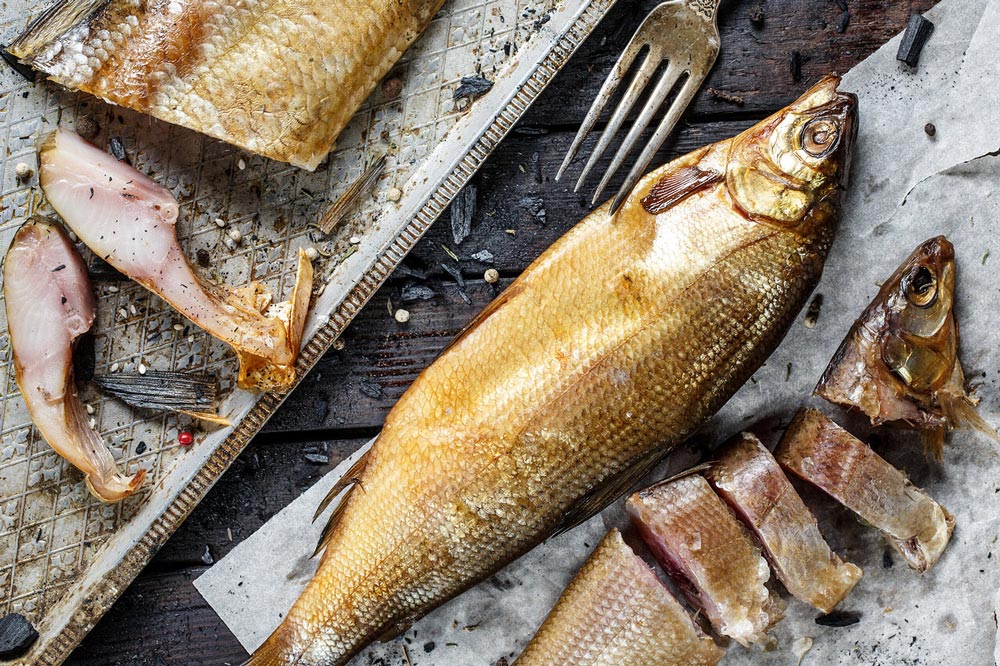 Family production
Syktyvkarhleb produces fresh bread without preservatives and baked goods according to traditional Komi and Russian recipes. Some of its products are very popular among the Finno-Ugric peoples like traditional Komi shangi and wickets. In addition, it makes sweets from recipes from the 60s and 70s of the 20th century.
Another example of family and ecological production is the tea company Ybskiy Ivan-tea. The entire process is carried out by a single family who moved from the capital of the Komi Republic (Syvtyvkar) to the town of Yb to develop a tea-making project according to traditional methods. Besides tea, they also produce honey and healthy drinks from fine herbs, without harming the environment.
SPOCK Berry is another example of family cultivation of mushrooms and berries using only the gifts from the woods, without any artificial methods. Among its products there are some highly appreciated, for example in Finland and Sweden, such as mushrooms or lingonberries, cranberries, blueberries... which are sold natural, frozen, pureed or according to traditional Komi recipes.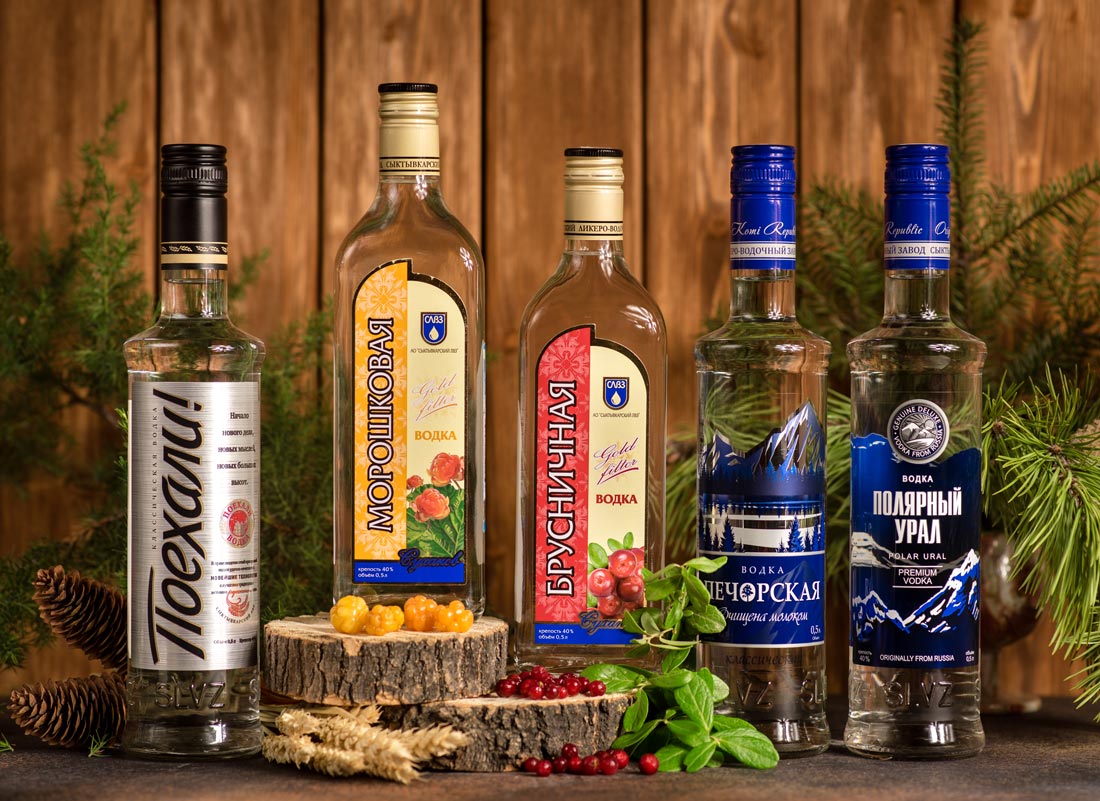 Drinks and spirits
Last but not least, the Komi Republic is a major producer of drinks and spirits. The Syktyvkar Distillery produces some liqueurs well known to the Finns, such as Finnougory vodka and also a tasty variety of vodka made adding natural cloudberry juice.
They also make the 'Power of Life' balsam after a complex blend of local herbs, which give it a unique flavor. Finally, there are a variety of sweet and sour liqueurs, made from gifts from the forests of the Komi Republic, once more collected without causing harm to nature.
The Republic of Komi also has its own brewery, Syktyvkarpivo, which uses classic recipes to make light and dark beer.
Non-alcoholic beer, mineral water, soft drinks, mayonnaise and mustard also prepared according to recipes from the last century are other delicacies that the Komi Republic wishes to offer to consumers in the Nordic countries.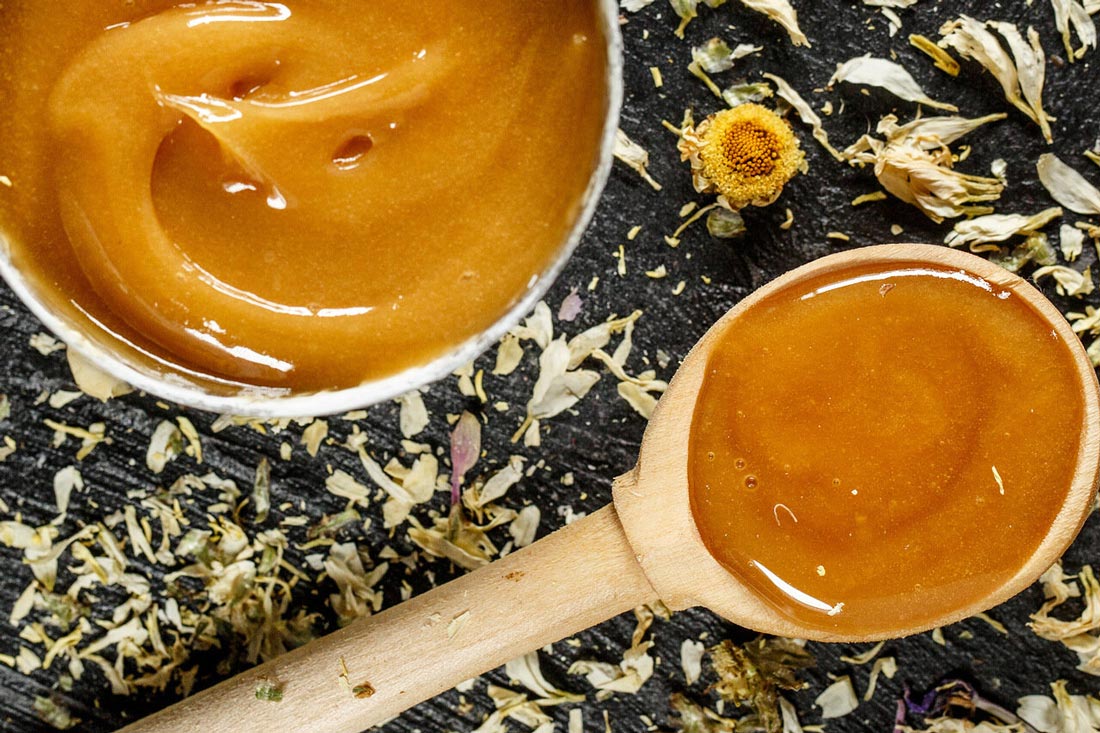 A central sector for the economy
According to Arseny Sergeevich, The food and beverage sector is nowadays central to the economy of the Komi Republic.
The companies represented by the Komi Republic House of Commerce employ 5,700 people and their sales volume is 8,459 million rubles (about 93.6 million euros).
In addition to the vital function of supplying food that this sector plays, as a whole these companies account for 1.3% of the Komi Republic's gross domestic product.
*All pictures shown in this article provided by the Representation of the Komi Republic in the northwest region of Russia.