January 31, 2022 at 1:36 PM
The prices of goods and services in Spain continue to skyrocket at the start of the year 2022.
In January, inflation marked an increase of 6% year-on-year, according to the advance estimate by the National Institute of Statistics (INE).
The Consumer Price Index (CPI) - which was 6.5% in December 2021 - continues at rates not seen for 30 years. In monthly terms, the CPI fell 0.5% compared to December, mainly due to the drop in electricity prices.
January is usually a month of price containment due to lower consumption after the Christmas campaign and subsequent sales.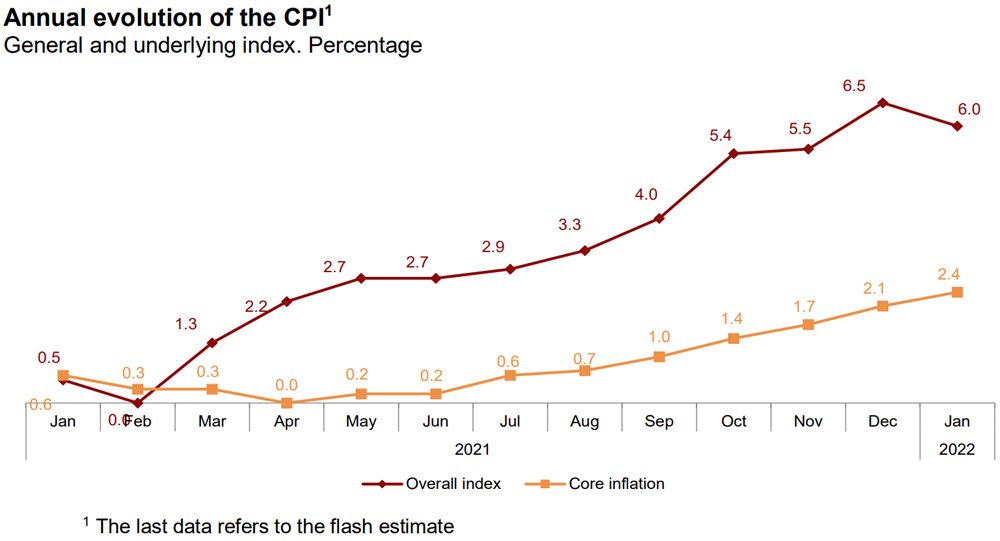 Source: INE.
For its part, the estimated annual variation rate of core inflation (general index excluding unprocessed food and energy products) increased 0.3%, to 2.4%.
The data released today is a flash estimate of the final CPI data to be released next month.