October 6, 2021 at 4:18 PM
Spain's industrial production grew at a slower pace in August, data released by the statistical office INE showed on Wednesday.
Industrial output rose 1.8% year-on-year in August, slower than the 3.3% increase logged in July.
Economists had forecast an annual growth of 3.5%.
On an unadjusted basis, industrial production was up 3.6% versus a 0.4% rise in the prior month.
Among five sectors, production of intermediate goods expanded by an adjusted 5.1% and consumer goods by 3.8%.
Capital goods output was up 1.2%.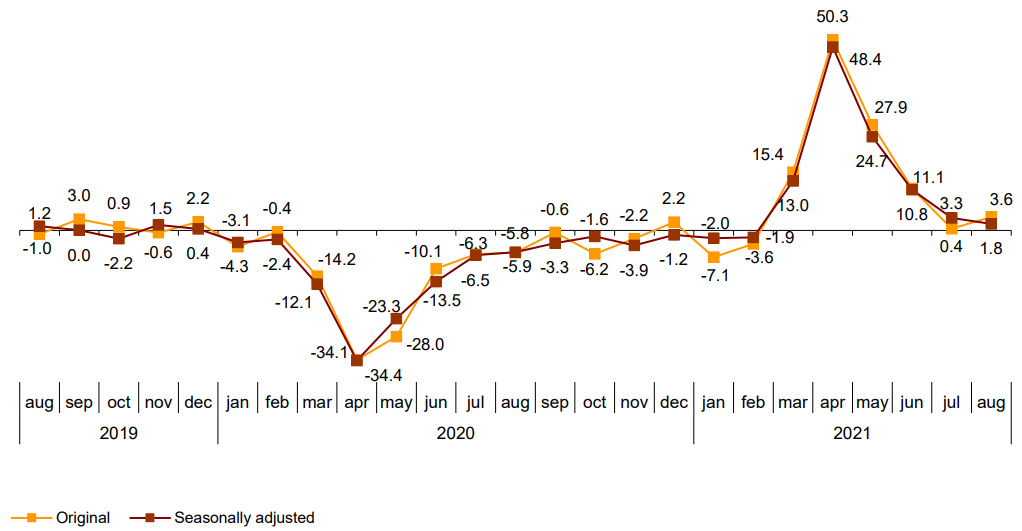 Source: INE.
Month-on-month decrease
Meanwhile, energy production was down 3.6%.
Month-on-month, industrial production decreased 0.3%, following a 1.1% drop in July.
This was the third consecutive decrease in output.