The coronavirus crisis has reached the Finnish car sales sector. If in March passenger car registrations had resisted the economic slowdown caused by the pandemic with a fall of 0.9%, in April disaster struck and registrations fell by 38.6%.
According to Statistics Finland data, in April a total of 13,043 new motor vehicles were registered, of which 7,244 were automobiles. First registrations decreased by 26.3% from the corresponding month of the previous year.
More specifically, the number of new passenger cars registered was 5,981, which was 38.6% down from the year before. The share of new diesel-driven passenger cars was 17.2%. These numbers are exclusive of the vehicles on the Åland Islands.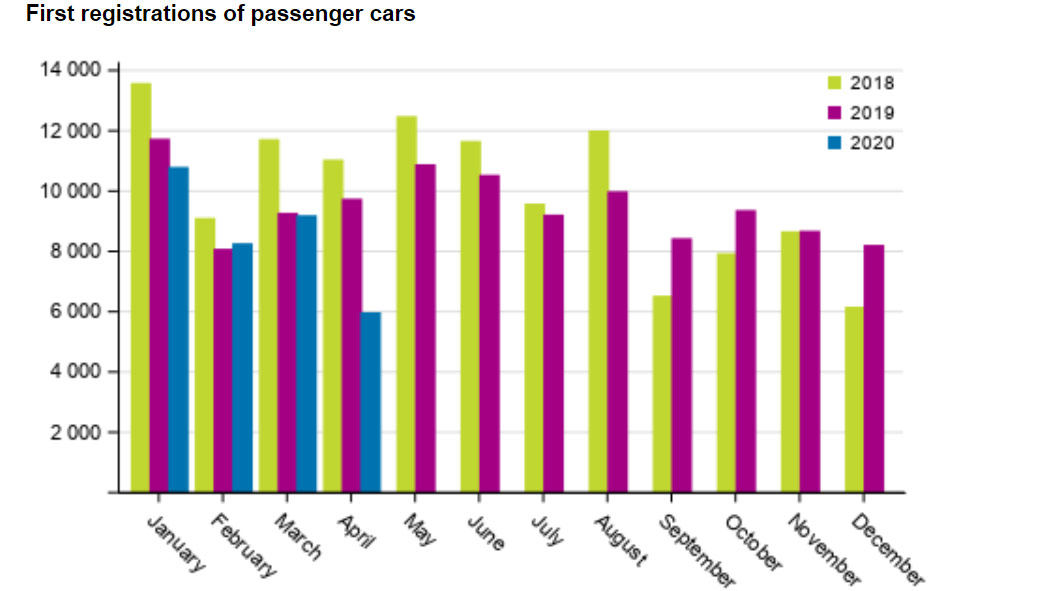 Source: Statistics Finland.
January-April
The collapse of April sales is already reflected in the accumulated figures for the first four months of the year.
In the January to April period of 2020 a total of 58,243 vehicles were first registered. Compared to the year before, there was an decrease of 10.1%%.
The number of passenger cars first registered in the January to April period was 34,252, which is 11.8% down from the year before.
The most common passenger car makes first registered in the January to April period were Toyota, Skoda and Volkswagen.